Welcome to
Vision Planning
A 20-year track record of successful planning outcomes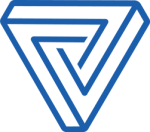 Welcome to Vision Planning
Quality advice in every aspect of town and country planning
If you want to apply for planning permission, appeal a refusal, promote your site for development, produce a neighbourhood plan or object to a proposed development, Vision Planning can help.
We provide independent planning advice to developers, landowners and householders, parish councils and community groups across England.
Planning Applications & Appeals
Bringing Plans to Life
Whether it's a major new community including homes, schools and shops, or a building in your garden, gaining planning permission can be a complex and lengthy undertaking. We will help guide you through the process and give your application or appeal the best chance of success.
Neighbourhood Plans
Help Shape your Community
How should a community grow? Where could new developments be built? What infrastructure would be needed? By creating neighbourhood plans, local groups can directly influence the way their community changes. We provide the guidance and support required to do just that.

Company Philosophy
Our Approach
Working with Vision Planning really ensured the success of our planning permission application. We were new to the process, but the level of support they provided meant we understood the timeline and all the requirements involved. From the offset Vision Planning was very responsive, quickly getting back to us and providing clear answers to all of our questions. They also liaised with a technical illustrator and the local council on our behalf which, with the latter, involved a lot of pushing through delays. In the end we got our application back a day before it was due (virtually unheard of!) Vision Planning ultimately made a typically laborious process really easy and manageable. I will definitely be using this service again and would recommend it to anyone feeling overwhelmed by the world of planning permission.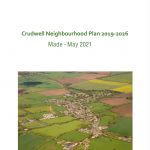 Vision Planning have given us excellent advice, support and delivery of all major elements of our Neighbourhood Plan.
Active input and support from Stuart Miles was critical to the ultimate success of the Neighbourhood Plan which was 'made' on the 11th May 2021.
We believe that the policies in the Plan, which have been largely designed by Stuart with input from our consultations, will facilitate the sustainable and scalable development of Crudwell through till 2026 and lay sound foundations for the future. We have no doubt that our Neighbourhood Plan could not have succeeded without the dedicated support of Vision Planning.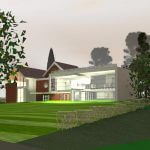 The service provided by Vision Planning was second to none. Their expertise and knowledge successfully gained planning permission for an exceptional new build in the green belt, despite many objections from the local authority. They carefully weighed up the issues and submitted a compelling case – a case that duly gained approval! I can definitely recommend Vision Planning.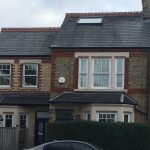 Stuart Miles was diligent, knowledgeable and patient, providing sage and clear advice which helped me navigate the planning system and gave me confidence to make decisions which ultimately yielded the result I was seeking.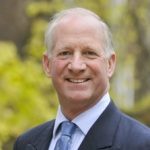 I have total confidence in Stuart at Vision Planning in being able to get past difficulties and overcome planning problems.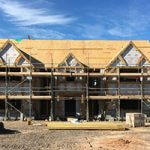 Stuart has been a great help in stepping through the minefield of planning law, we have had excellent support from his knowledge and his expertise is second to none. We wouldn't have been able to achieve the timescales without him.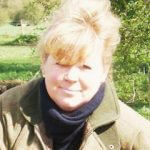 I've worked with many planning consultants over the years as an agricultural and equine expert and I often tell my clients that a successful planning application is much more likely if they have the right team in place. I can honestly say that there are only four consultants across the country that I could wholeheartedly recommend as people who are not only excellent in their line of business, but are also helpful and a pleasure to work with. Stuart Miles is definitely one of them.
Stuart has been very helpful dealing with what I initially thought would be a simple process but has resulted in three applications and two appeals. His knowledge of the planning system has helped guide me through this minefield!
I highly recommend Stuart, he has gone over and above to do all he could to enable my application to succeed. Thank you.
Stuart was instructed to deal with a breach of condition that was being enforced by Wiltshire council. He worked with us and kept us informed throughout the whole process of the planning and was professional throughout. Stuart was quick to deal with this and come up with a solution to give an outcome that we wanted. I would highly recommend Stuart or his team.

We required timely expert advice on a planning matter and found Vision Planning responsive and we appreciated the excellent support and guidance we received. Stuart listened intently to our query, asked searching questions and then responded to meet our pressing deadline with first rate advice and guidance. Stuart was recommended to us through an existing client of Vision Planning who spoke highly of the service, we were not disappointed and our expectations were more than met. A first rate service – thank you.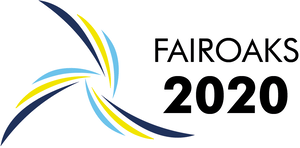 We were introduced to Vision Planning by our QC and from the initial proposal we received we were impressed. Impressed by the logical and pragmatic approach proposed as compared to other proposal we received which seemed fluffy and open-ended. We had a very complex project with some very well funded and motivated groups that we had to square off with. Vision Planning executed perfectly and gave us ad hoc suggestions along the way helping to orchestrate our efforts and drive the right decisions by the council and consultees. Finally, the communication was exceptional, always timely, short and effective. We always felt that Vision Planning had our best interests at heart and I would not hesitate to recommend them for any planning matter, no matter how large or small.