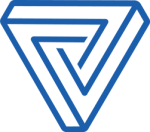 Who we are
We are a small, agile planning consultancy providing high quality advice to the development sector, landowners, homeowners, parish councils, and others.
Stuart Miles, Director of Vision Planning, is a chartered town planner with over 20 years' experience in public and private sector planning in the UK and Australia.
He has a track record of success with numerous planning applications and appeals, and has substantial strategic planning experience having managed the production of Council local plans in the UK and masterplans for growth areas in Australia.
Stuart spent almost ten years working in Melbourne, Australia.

What we do
Our expertise covers a broad spectrum and we can help whatever your planning needs.
Preparing and submitting planning applications and appeals
Housing land supply analysis
Strategic promotion of development sites
Project management of other specialist consultants
Helping to produce Neighbourhood plans
Objections to applications or allocations
Negotiating with local planning authorities where necessary.

How we work
Working in partnership with clients and council planning teams
Planning decisions can sometimes be subjective, and this makes it difficult for us to give a guarantee of success. However, we believe that working with the Council where we can gives you the best chance of success, and we will always provide you with an honest indication of your options and your chances, so that you can decide how to proceed.